A sad piece of news – the passing away of Mrs. Doris Grozdanovičová at the age of 93 – reached us late in the afternoon of August 21, 2019.
Doris was born in Jihlava on April 7, 1926; after a time she moved with her family to Brno. During World War II she and her closest relatives were imprisoned in the Terezín Ghetto on what was known as racial grounds. Out of her relatives only her brother lived to see the end of the war.
After the war Doris graduated from the Faculty of Arts of the Masaryk University in Brno. Then she moved to Prague where she worked as an editor. In her job in the editorial office of the Československý spisovatel (Czechoslovak Writer) publishing house she made ample use of her linguistic knowledge (English and German) and her translating and interpreting skills.
Until her last days Doris was an active member of the Terezín Initiative, working in the editorial office of the institution´s journal. During the past few decades she spent much of her time at debates with young people. She visited schools, shared with students, their teachers and other people her own experiences of the Second World War, and she also visited foreign countries. As a Holocaust survivor she very often attended debates with students as part of the seminars held in the Terezín Memorial.
Her fragile figure, hiding a powerful life story, her kindness, positive attitude to life and her captivating narratives, those are the attributes that invariably come to mind when remembering Doris.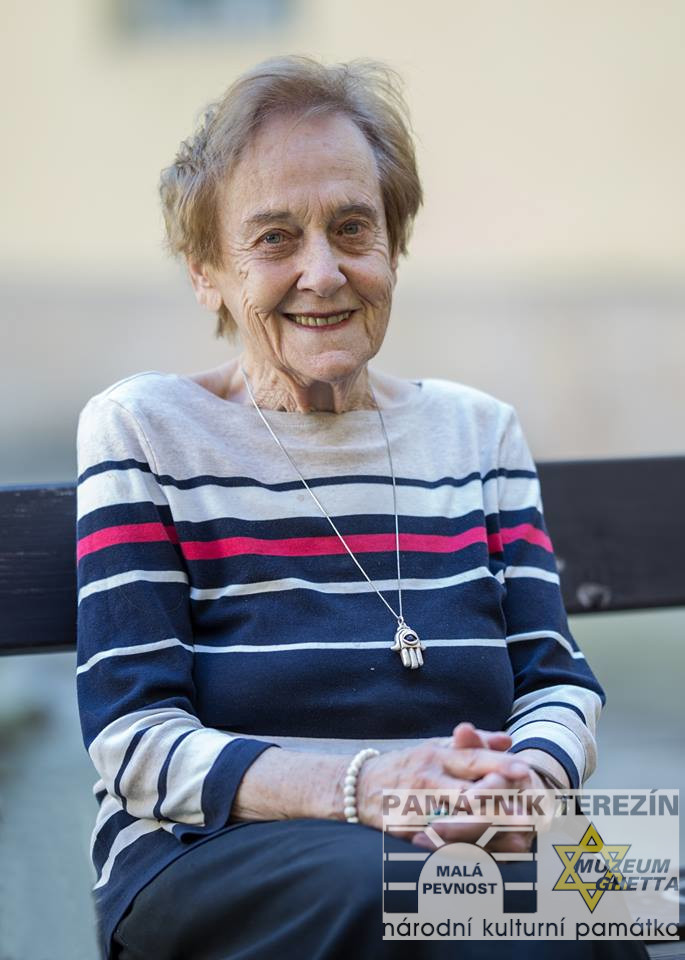 Recollections of Mgr. Jan Konvička, deputy headmaster of the Bohumín high school, who had several opportunities with his students to meet Mrs. Doris at a seminar in the Terezín Memorial: Doris was an amazing person, each meeting with her proved to be an unforgettable experience for me, my colleagues and my students. True to say, I can hardly imagine our annual visits to Terezín without her narratives when even the naughtiest of my students were tongue-tied because they realized they were facing a truly great personality who thanked for each – even the most stupid – question …
Educational Department, Terezin Memorial