A seminar for Czech schoolteachers, devoted to the use of video testimonies of Holocaust survivors at schools, was held in Terezín between June 12 and 14, 2020. The workshop took place in conjunction with the organizations Zachor – Holocaust Remembrance Foundation, USC Shoah Foundation – The Institute for Visual History and Education and the Terezín Memorial. Its aim was to introduce its attendees to the possibilities offered by oral history methods and specifically by using the Shoah Foundation archive, comprising several dozens of thousands testimonies of survivors, and to show schoolteachers how to create and work with the IWalks project and the multimedia digital platform IWitness.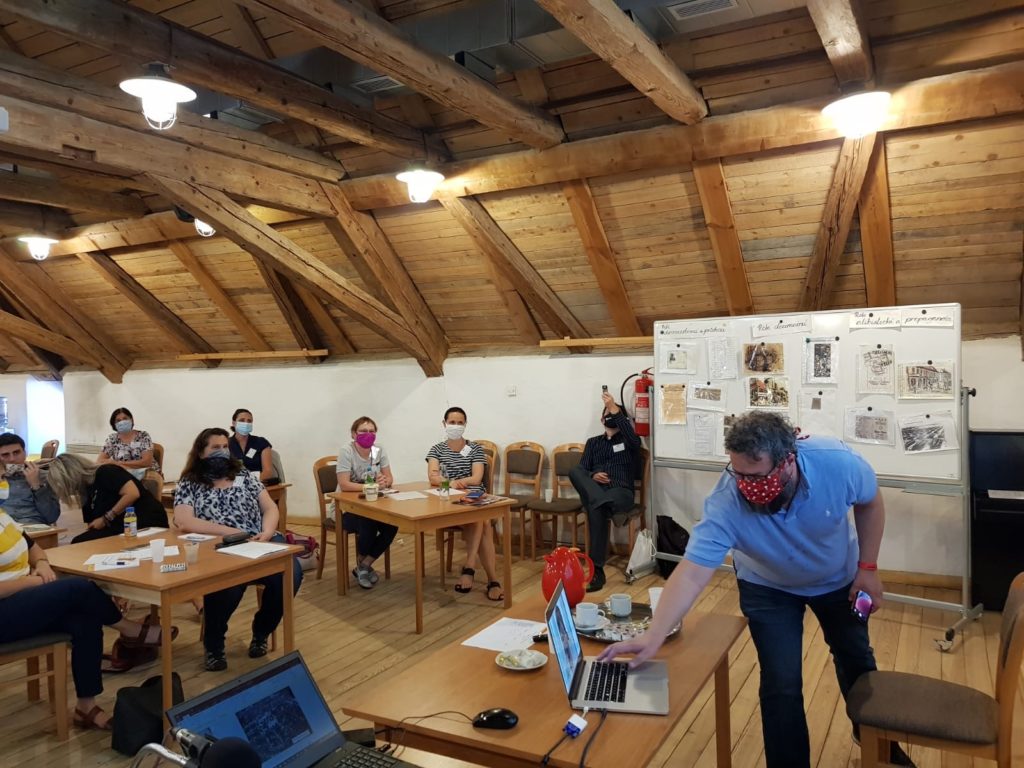 Thirty teachers from all over the Czech Republic attended a highly information-rich program. It was opened with a lecture given by associate professor PhDr. Pavel Mücke, Ph.D. from the Institute of Contemporary History of the Czech Academy of Sciences on the topic "Methodological and Practical Aspects of Oral History Research". The floor was then taken by Mgr. Martin Šmok from the USC Shoah Foundation – The Institute for Visual History and Education, and by Mgr. Marcel Mahdal who delivered a lecture on "The Methodology of Working with Video Testimonies of Holocaust Survivors". Two segments of workshops followed in the afternoon: in the first one participants developed hands-on experience of a project prepared by the Terezín Memorial, constituting an initial stage of the IWalks platform for the Terezín area – linking up to the history of the Terezín Ghetto (1941-1945). Called Tracing the Memory of the Terezín Ghetto, this workshop is offered by the Terezín Memorial´s Department of Education also to schools as part of its educational programs.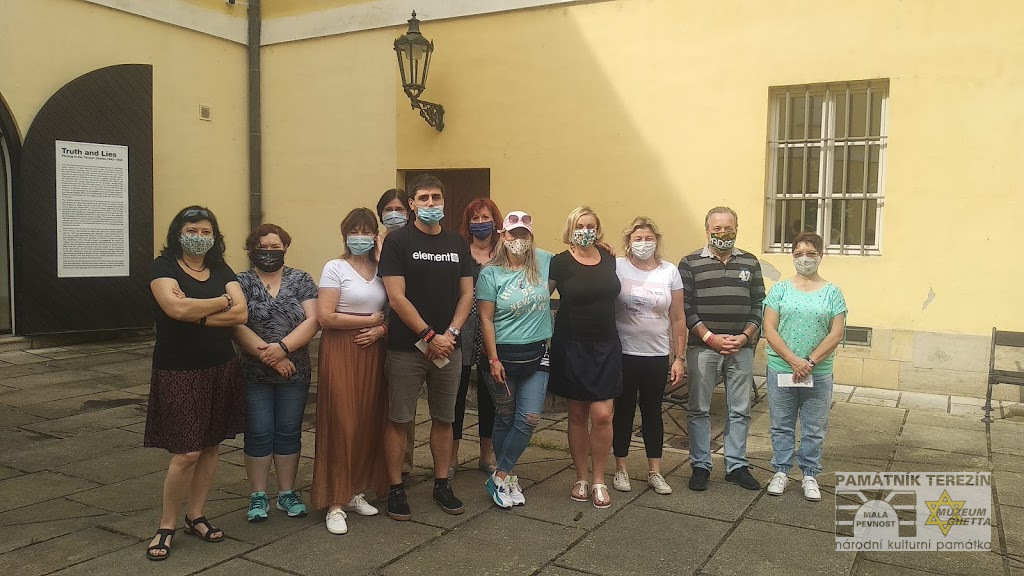 The final item on the agenda was a practical workshop during which the participants, under the supervision of the lecturers Martin Šmok and Marcel Mahdal, went through the methodology for drafting didactic materials to prepare them – on the strength of this workshop – to be able to draw up similar documents in their own schools.
And here our trailer for the prepared application IWalks for Terezin (only in Czech version): https://www.youtube.com/watch?v=UD-ru6H9PbY&feature=youtu.be
Naděžda Seifertová