At the beginning of October 2019, seminar for more than 30 Czech teachers took place in the State Museum Auschwitz-Birkenau in Oswiencim in Poland. This kind of seminar has been organized by the Terezin Memorial in cooperation with the Czech Ministry of Education and the museum in Oswiencim since 2002.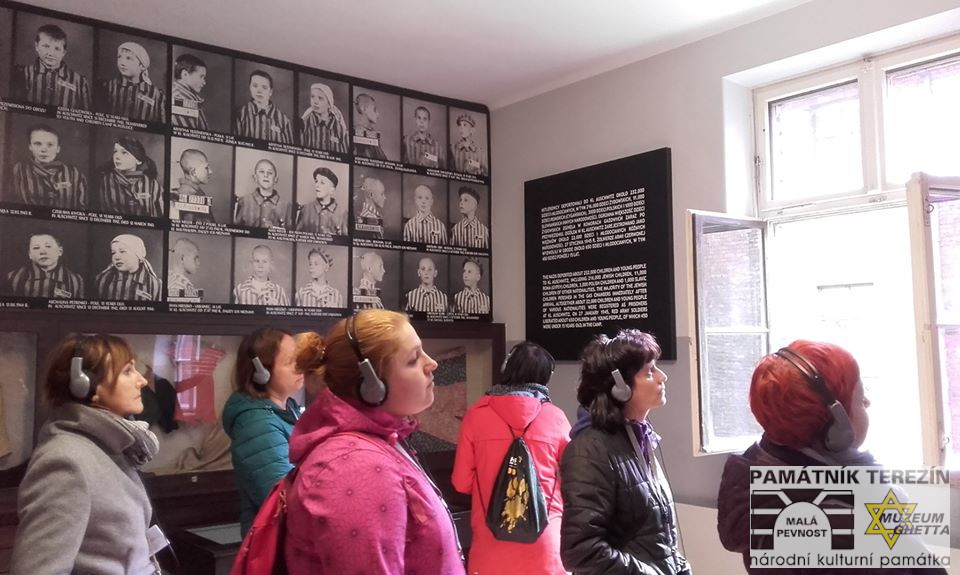 In the programme there were the guided tours of the former camps Auschwitz I and Auschwitz II – Birkenau, as well as the lectures and workshops.
Eighteen Czech schoolteachers attended a seminar held in the Israeli memorial Yad Vashem between October 26 and November 4, 2019. It was co-organized by the memorial Yad Vashem, the Ministry of Education, Youth and Sports of the Czech Republic and the Terezín Memorial. Its attendees had a rich educational program – thematic lectures, workshops, and a debate with Mr. Peter Lang, a former Terezín Ghetto inmate. The program came complete with a sightseeing tour of Jerusalem´s Old Town, visits to the Beit Theresienstadt kibbutz and to the Masada Fortress, and a trip to the Dead Sea.
Held at the turn of November and December 2019, the seminar Holocaust in Education was attended by 34 Czech teachers. This event, whose educational program comprised lectures and workshops led by lecturers from the Czech Republic and abroad, is organized in conjunction with the Terezín Memorial and the Czech Republic´s Ministry of Education, Youth and Sports. On top of its educational activities, the seminar featured an evening cultural program – screening of the Czech movie Daleká cesta (Long Journey, 1949), directed by Alfréd Radok, the children´s opera Brundibár, performed by the Disman Radio Children´s Ensemble, and a theater performance Pan Theodor Mundstock (Mr. Theodere Mundstock), staged by the Ústí Drama Theater Studio and starring Czech actor Jaroslav Achab Haidler.
Ka