The traditional Terezín Commemoration was held for the 74th time in the National Cemetery on May 19, 2019. This event is organized by the Terezín Memorial in conjunction with the Ústí Region, the Terezín Initiative, the Federation of Jewish Communities in the Czech Republic, and the Terezín Municipality. This year´s Terezín Commemoration was held under the auspices of Mr. Antonín Staněk, Minister of Culture of the Czech Republic.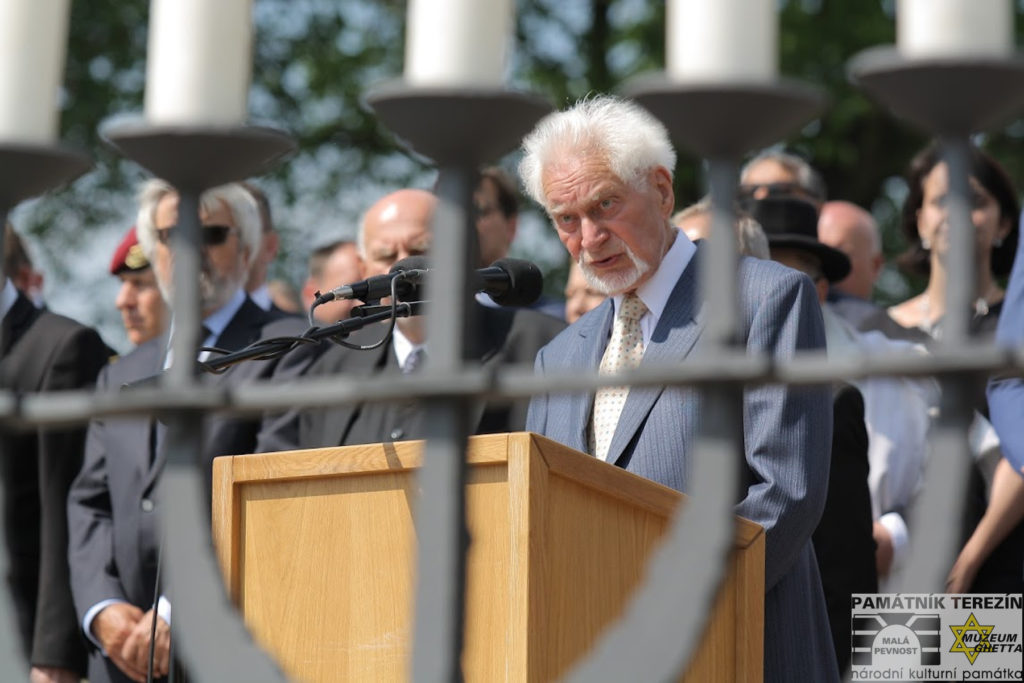 Flowers and wreaths were laid after the arrival of a guard of honor and a band, which then played the national anthem. Mr. Jan Roubínek, Director of the Terezín Memorial, first greeted all the guests attending the commemoration after which Mr. Jaroslav Kubera, Speaker of the Senate of the Parliament of the Czech Republic, delivered his keynote speech. Another speaker was Mr. Toman Brod, a historian who had also experienced incarceration in the Terezín Ghetto. This was followed by a Christian and Jewish prayer. At the end, the Děčín Choir then performed Lacrimosa and Agnus Dei from Giuseppe Verdi´s Requiem.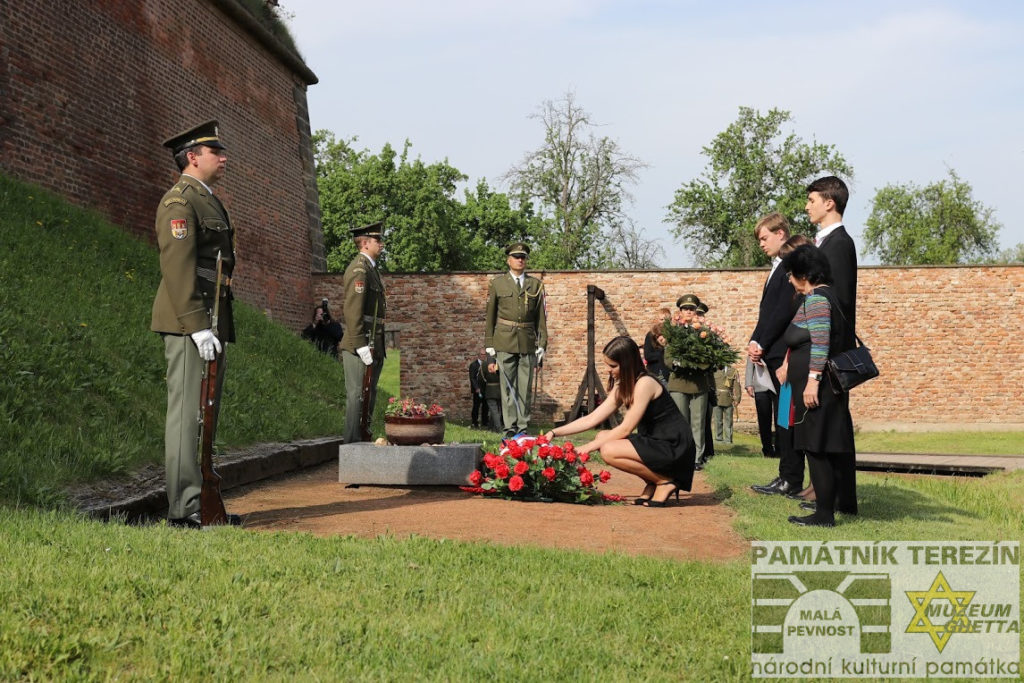 Before the start of the Terezín Commemoration wreaths were laid at the former execution ground in the Small Fortress to commemorate unofficially the last and also largest wartime execution of 51 mostly young members of resistance organizations that had taken place on May 2, 1945.
Pa