In the fall of 2019 the Terezín Memorial obtained by gift a valuable set of 22 works of art created in the Terezín Ghetto. These include two watercolor drawings by Edita Hartmannová and twenty works made by her son Jan Hartmann (primarily watercolor Indian ink drawings). Most of the items depict everyday life in the Ghetto – transport of different cargo, food lines, scenes from the streets and courts in front of barracks, transport of deceased inmates to the mortuary etc. There are four drawings in the set representing the headcount of the Ghetto inmates in the Bohušovice Hollow on November 11, 1943. All the artworks will be gradually restored.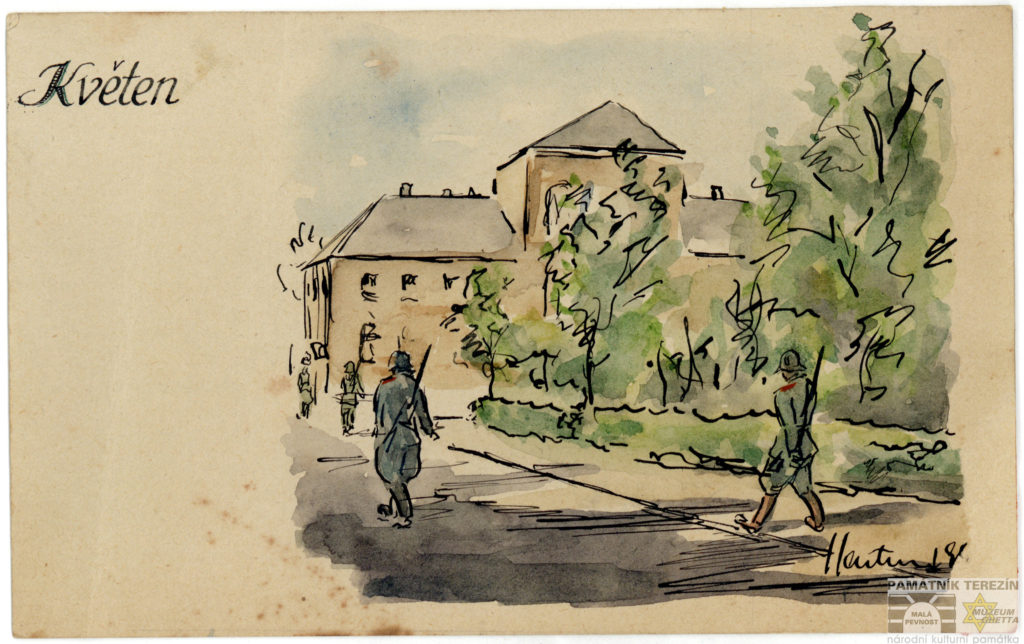 Edita Hartmannová, neé Kaufmannová (b. November 30, 1899), was wife of Prague lawyer Dr. Karel Hartmann (b. July 6, 1885). Two sons – Jiří (b. June 8, 1925) and Jan (b. August 10, 1926) – were born to the Hartmanns. Karel Hartmann was a major figure in the country´s prewar cultural and sporting life. He was an occasional opera singer, painter, journalist, poet and translator. Karel Hartmann also used to consort with leading Czech artists. Furthermore, he was an active sportsman and official of various sports associations. He scored his greatest sporting achievements in ice hockey as a forward in Czechoslovakia´s national ice-hockey team during the 1920s.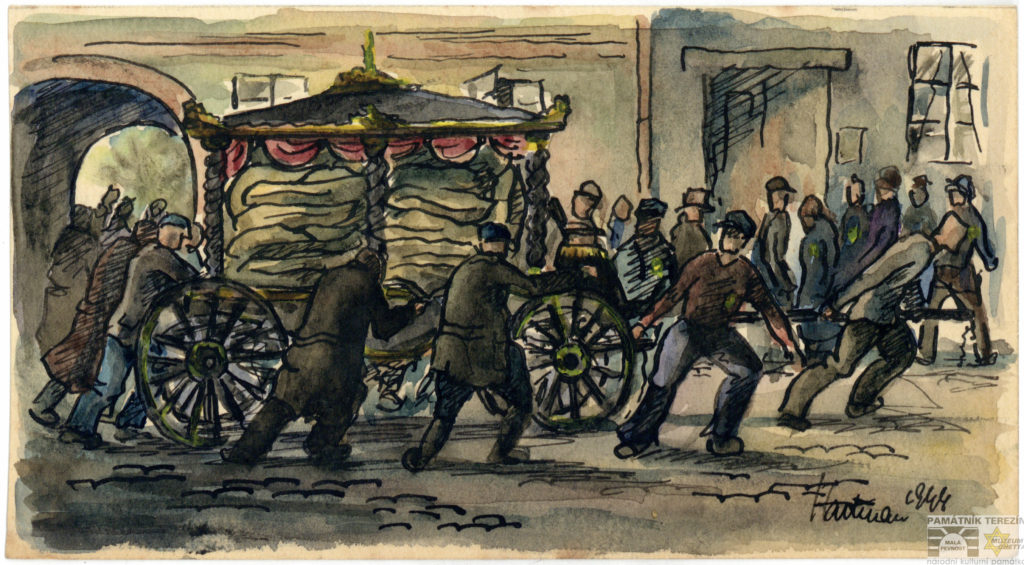 The Hartmann family was deported to the Terezín Ghetto from Prague by transport AAt on July 23, 1942. In Terezín, Karel eagerly joined the cultural life in the Ghetto and wrote a long poem called The Terezín Epic. Unfortunately, Karel and Edita Hartmann did not live to see the end of the war. Deported to Auschwitz-Birkenau camp by transport Er on October 16, 1944, they were murdered in a gas chamber. Their sons were taken to Auschwitz already on September 28, 1944 by the first autumn liquidation transport Ek. Unlike their parents, they were assigned to work during the initial selection. Both sons were later deported from Auschwitz-Birkenau to a branch camp at Czechowice, and in January 1945 they were sent on a death march heading for the town of Bielsko-Biała. From there they went on by rail in an evacuation transport to the Buchenwald concentration camp which they reached on January 23, 1945. Both lived to see the arrival of the US Army on April 11, 1945.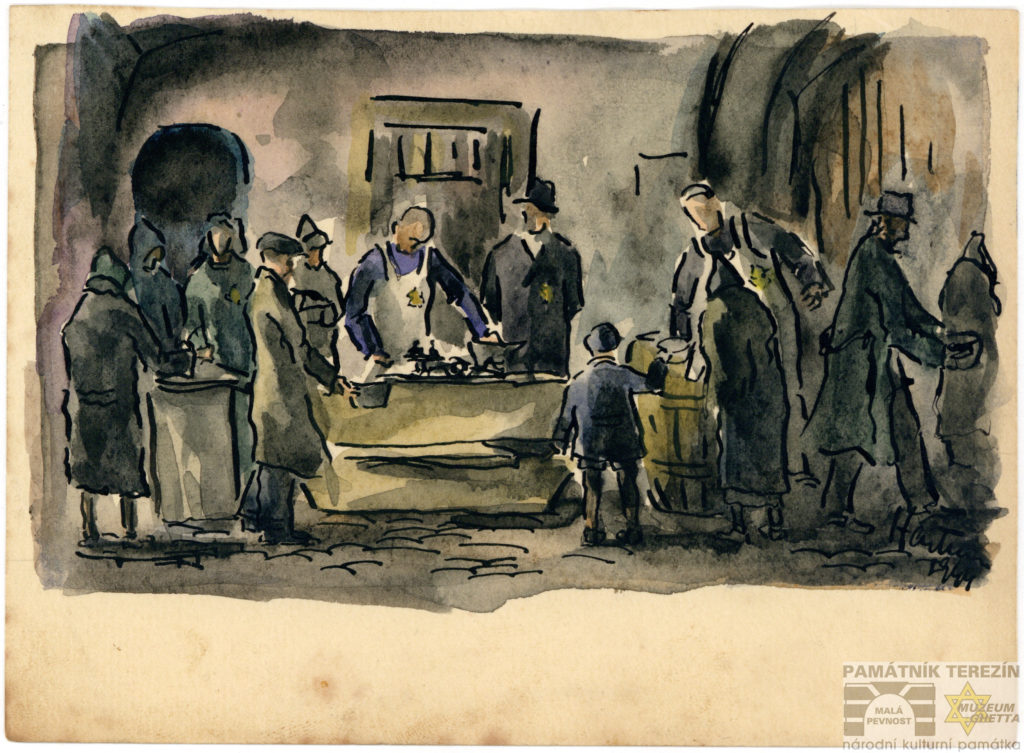 After the war Jiří and Jan Hartmann finished their high-school studies and after their school-leaving exams in 1946, they commenced their university studies in Prague – Jiří studying architecture and Jan law. After the communist takeover in February 1948 they decided to flee Czechoslovakia, and on New Year´s Eve in 1948 they crossed the border in the Bohemian Forest to the US occupation zone in Germany. In the following year, they left for the United States. Jiří finished his studies of architecture in the United States, married and settled down in Seattle where he died in 2002. After a time, Jan returned to Europe and settled with his wife in France where he died in 2009.
Ra