Quite recently, the Terezín Memorial´s Department of Education has expanded its offer of educational programs for school groups from the Czech Republic, introducing several new workshops. One of them is devoted to the Nazi propaganda in the Terezín Ghetto and in the Protectorate of Bohemia and Moravia.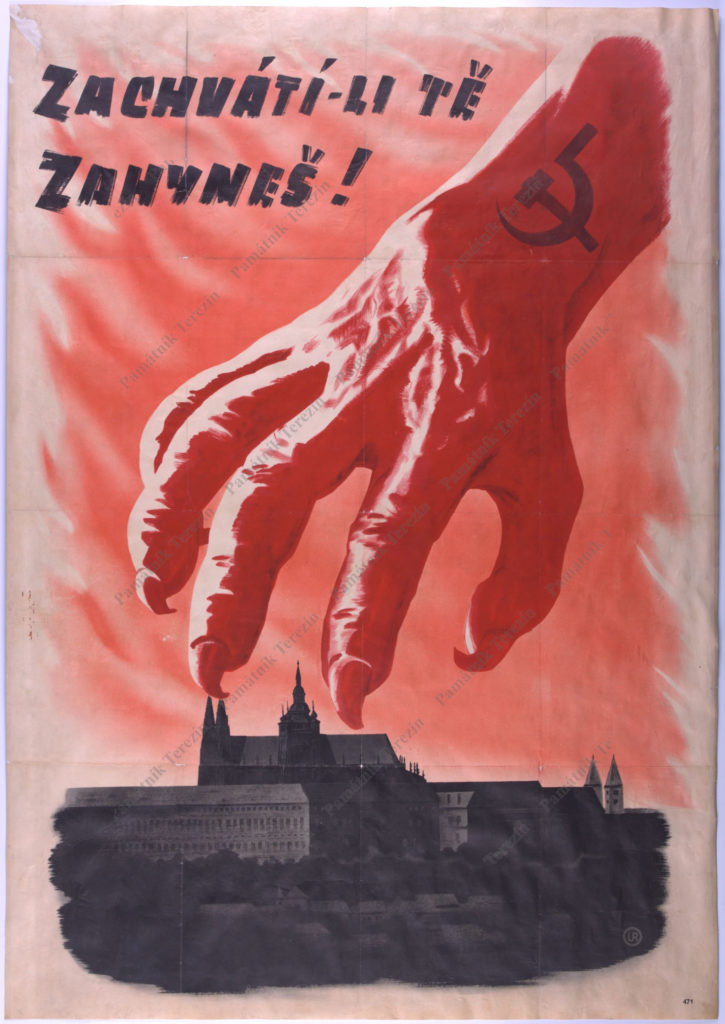 The decision to devise its methodology was motivated by the fact that, just like in the past, people are now surrounded by propaganda. Therefore, the chief goal of the workshop is to introduce schoolchildren to the mechanisms used by contemporary propaganda and to help them expose such propagandist attempts. In view of the propaganda role assigned to the Terezín Ghetto in the Nazi plans, examples from its history naturally offer themselves for this particular purpose.
The workshop is divided into four main parts. In the first one, schoolchildren are acquainted with the definition of propaganda, its tools (carriers) in the past as well as at present, and various categories of propaganda according to their purpose and style, as classified by Oliver Thompson. The second section examines specific topics highlighted by the Nazi propaganda in the Protectorate of Bohemia and Moravia. During this part, students work in groups, analyzing – as instructed – various period texts and pictorials from the Protectorate press. The third phase is devoted to the mendacious report on the visit to the Terezín Ghetto paid by a delegation of the International Committee of the Red Cross in June 1944, as compiled by its head Maurice Rossel. Once again, working in groups, schoolchildren compare individual passages of the report primarily with excerpts from the extant diaries of Terezín Ghetto inmates who kept authentic records on their captivity in the Ghetto. In their follow-up presentations, pupils discuss, among other issues, the overall credibility of both sources of information. Then comes the screening of part of the testimony of Maurice Rossel, recorded 30 years after World War II by Claude Lanzmann, plus a selection of video statements by Holocaust survivors from the archive of the USC Shoah Foundation – The Institute for Visual History and Education, speaking of their own experience of Rossel´s visit to Terezín. In a chaired debate, the workshop participants then discuss the credibility of both types of testimonies and aspects that may affect them. In conclusion, proceeding from their own experience and the knowledge gained during the workshop, schoolchildren, led by their tutor, compile a set of rules to be adhered to when trying to tell what propaganda is and what is not.
For the time being, the workshop is designed for youth over 15 years of age, but in the foreseeable future its offer will be extended by a version designed for students of the higher grades of elementary schools.
Šp